Fire safety is very important aspects for any residential and commercial buildings. All these buildings have enough fuel in terms of wooden furniture, oil, Diesel, cloths, LPG etc. Any fire needs 3 things to ignite, ie. Fuel, Oxygen (Air) and Spark. Fuel and air are always available, and spark probability is always there. Thus, unfortunate incidents of fire can not be ruled out.
Therefore, buildings are now days equipped with fire safety equipment and systems. It is seen that, these are installed during construction but are ignored as time goes. These are not maintained and tested at regular interval. Therefore the integrity and functionality during fire incidence is not guaranteed.
We carried out audits in many buildings and complexes, the outcome is worry some. These devices will not benefit during fire incident. The main reason is not maintaining these devices properly. All these devices need timely care and maintenance so that they can take care of us in case of need.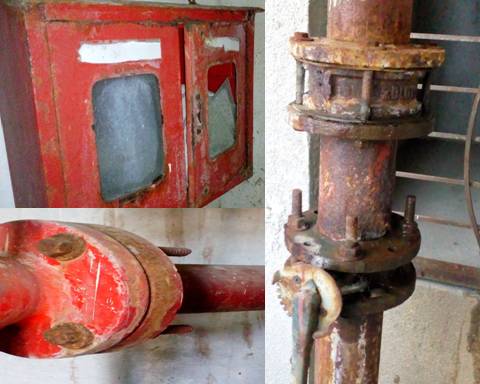 And, What can we say for below picture, where mistake has been made from construction only. A ladder will be required to press the MCP in case fire. There are many mistakes done during construction and not observed correctly during handover due to less awareness. Also, Improvement in technology is coming up day by day. Therefore, It become necessary to get the fire system audited by experts.
Thus, testing and maintenance of fire equipment is very important for being prepared for any unfortunate incidence.
Call us for Audit, maintenance, testing and training for fire safety at your building on 9971467155 or write on info@breval.co.in